Published Fri May 22, 2015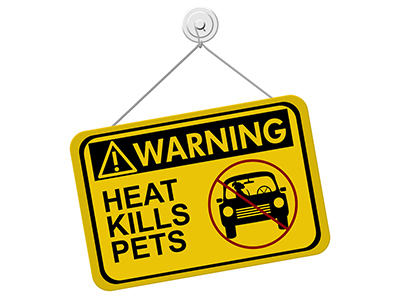 The heat is on!
It's that time of year.
Hello, animal lovers, it is the time of year when we remind pet owners to never, ever leaves pets in their vehicles. Did you know that on a 70 degree day it is still TOO HOT to leave a pet in the car?
Did you also know that cracking the windows does nothing to reduce the temperature inside the vehicle? Temperatures rise inside the vehicle very rapidly and can be life-threatening within the few short minutes it takes to run inside the convenient store and get a soft drink. Please do your pets a huge favor this summer and leave them at home with lots of shade/AC and unlimited cool water. As unbelievable as it may seem, we get calls about pets being left inside vehicles quite often and even received one this week, with temps in the 90's!
Check out our Healthy Pet Tips – Summer Safety video from last year, as these tips are still very important this summer!