News: SNiP-it!, to Cut Ribbon For Spay/Neuter Clinic
Published Fri August 12, 2016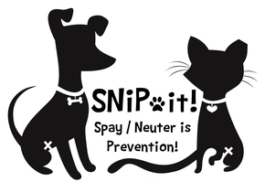 Snip it clinic ribbon cutting
Who: County Commissioners, dignitaries, community members and other guests.
What: Reporters and photo/video crews are invited to the ribbon-cutting of a new, low cost, high volume, high quality clinic following a well-established American Society for the Prevention of Cruelty to Animals model.
Background: The Osceola Board of County Commissioners, and their non-profit partners SNiP-it of Central Florida, look to improve services available to pets and pet owners in Osceola County, while simultaneously reducing the need for pet euthanasia. The clinic estimates it will perform approximately 7,500 procedures annually, a number that could double in time with added staffing.
For more information, visit: http://www.letssnipit.org/
When: 10 a.m., Monday, August 15, 2016.
Where:  3096 Michigan Avenue Kissimmee, FL 34744