News: Osceola County To Launch Managed Intake at Shelter
Published Mon October 16, 2017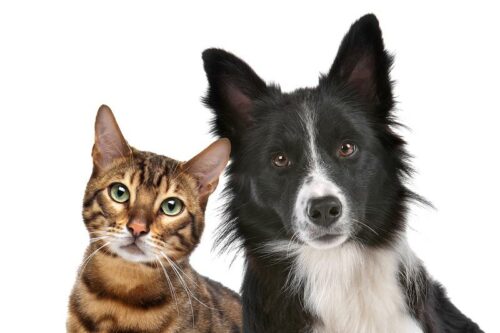 New pet surrender procedure
Osceola County, Florida– In an effort to reduce the number of pets that wind up at the Osceola County Animal Services shelter on a daily basis, a new, "managed intake" program will launch on October 16.
What is managed intake?
It is a way for Animal Services to avoid heavy influxes of owned pets coming into the shelter on any given day. For owners wishing to relinquish a pet, a scheduled appointment will be needed. It helps prevent shelter overcrowding, disease and stress on the animals. Ultimately, it will help reduce the number of pets who are not sick or injured that are euthanized at the shelter.
Why managed intake?
We love pets and we know the community does, too. We always want to provide quality care and the best chance for live release for all animals we receive. In order for us to do that, we need to operate at or below our capacity for care. The capacity for care at Osceola County Animal Services is 140 pets. That is the number that we have adequate resources to care for on any given day. Resources include facility, staffing, provisions for veterinary care, etc. For every animal we receive that exceeds our capacity for care, the level of care for each animal will diminish slightly.
How does managed intake work?
Pet owners who are contemplating relinquishment of a pet are asked to call 407-742-8000. Please let the person who answers know you are an owner who needs to bring in a pet. You can also email us at petretention@osceola.org to get more information. If you are a pet owner and would like to keep your pet but feel you have no other option than to bring him to the shelter, please ask about our LEASH (Let Every Animal Stay at Home) program. We may be able to find resources to help you keep your pet.
We are in the process of creating a virtual rehoming Facebook page that will be available to the public soon. Owners will be able to post information about their pet, in an effort to rehome him prior to an appointment. We encourage owners to ensure pets are spayed/neutered and current on vaccinations before rehoming. We have programs available at low/no cost to help make this happen. Spayed/neutered pets are easier to rehome, and we don't have to worry about them adding to the overwhelming numbers of cats and dogs we already have. Rabies vaccinations are required by State law and local Animal Code required for dogs, cats, and ferrets that are four months of age or older.
Is there a fee to bring my pet to the shelter?
At this time, there is no required fee to bring a pet to our shelter. However, we do accept donations and any amount is greatly appreciated. Donation funds we collect are used to provide outside veterinary care beyond what we can offer at the shelter.
By working together, Osceola County hopes it can improve chances of a good outcome with pets.
---
Condado de Osceola iniciará el control de animales recibidos en el Refugio
Condado de Osceola, Florida – En un esfuerzo por reducir el número de mascotas que terminan a diario en el refugio para Servicios de Animales del Condado de Osceola, se lanzará el 16 de octubre un nuevo programa de control de animales recibidos.
¿Qué es el control de animales recibidos? Es una forma para que el Departamento de Servicios para Animales "controlen" el número de animales que se reciben en el refugio en un día determinado.  Para los propietarios que deseen renunciar a una mascota, se necesitará una cita programada.  Esto ayudará a prevenir hacinamiento en el refugio, enfermedades y el estrés en los animales. En última instancia, ayudará a reducir el número de animales domésticos que no están enfermos o heridos que son sacrificados en el refugio.
¿Por qué el control? Nos encantan las mascotas y sabemos que a la comunidad también.
Siempre queremos proporcionar atención de calidad y la mejor oportunidad para los animales que recibimos.  Para poder hacer esto, necesitamos operar en o por debajo de nuestra capacidad de atención.  La capacidad de atención del Departamento de Servicios de Animales del Condado de Osceola es de 140 mascotas. Ese es el número de un día dado cuando tenemos los recursos adecuados y la capacidad de cuidado.  Los recursos incluyen instalaciones, personal, provisiones para la atención veterinaria, etc. Para cada animal que recibimos que excede nuestra capacidad de cuidado, el nivel de cuidado de cada animal disminuirá levemente.
¿Cómo funciona el control de animales recibidos? Los dueños de mascotas que estén contemplando renunciar a su mascota se les pide que llamen a 407-742-8000.  Por favor déjele saber a la persona que responda que usted necesita traer una mascota. También puede enviarnos un correo electrónico a petretention@Osceola.org  para obtener más información. Si usted es un dueño de mascotas y le gustaría mantener su mascota, pero siente que no tiene otra opción que llevarlo al refugio, por favor, deje que pregunte por el programa LEASH (deje que cada animal se quede en casa). Es posible que podamos ofrecer o encontrar recursos para ayudarle a mantener su mascota.
Los dueños de mascotas también pueden visitar nuestra página virtual de Facebook virtual en Facebook y publicar información sobre su mascota para un esfuerzo de conseguirle un hogar antes de su cita. Animamos a los dueños a asegurar que los animales domésticos sean esterilizados/castrados y actualizados en las vacunas antes de conseguirles otro hogar. Tenemos programas subsidiados o sin costo disponibles para ayudar a que esto suceda. Las mascotas esterilizadas/castradas son más fáciles para conseguirles un hogar y no tenemos que preocuparnos de añadirlos a la abrumadora cantidad de gatos y perros que ya tenemos. Se requieren vacunas contra la rabia para perros, gatos y hurones de cuatro meses de edad o mayores.
¿Hay un costo por traer a mi mascota al refugio? En este momento, no hay cuota requerida por llevar una mascota a nuestro refugio. Sin embargo, aceptamos donaciones y cualquier cantidad es muy apreciada. Los fondos de donaciones que recolectamos se utilizan para proporcionar cuidado veterinario externo más allá de lo que podemos ofrecer en el albergue.
Al trabajar juntos, el Condado de Osceola espera que pueda mejorar las posibilidades de un buen resultado con las mascotas.