News: Expired: County Receives Homeless Animals Impacted by Maria
Published Thu November 30, 2017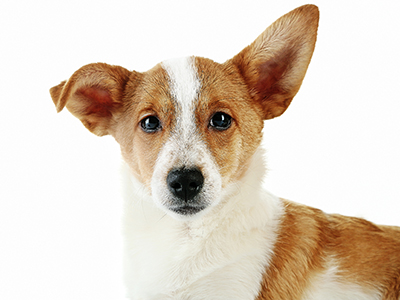 17 dogs received at the shelter
PR17-99
Osceola County, Florida– At the request of the ASPCA® (American Society for the Prevention of Cruelty to Animals®), Osceola County Animal Services received 17 homeless dogs displaced by Hurricane Maria in St. Croix on Thursday.
The ASPCA is collaborating with the Pittsburgh Aviation Animal Rescue Team to transport a total of 95 cats and dogs from the ASPCA's emergency shelter in St. Croix, and place them with animal shelters, including Cat Depot, Charleston Animal Society, Halifax Humane Society, and the Osceola Animal Shelter where they will be made available for adoption.
"I'm sure each of these animals has a unique story. It's my hope that they will find a new home with loving owners here in Osceola County," said Osceola Commission Chairman Brandon Arrington. "This is a reminder that a natural disaster not only affects people but also their pets. I'm sure that residents will open their hearts to these animals and make a difference in their lives. And in turn theses dogs will return that affection and bring joy to their new owners."
"Relocating animals displaced by the storm gives them an opportunity to move on to the next chapter of their lives while we continue to support local agencies by providing daily care for rescued animals and helping pet owners in need," said Jessica Rushin, partnerships senior manager for ASPCA Field Investigations & Response. "The ASPCA is grateful to work with response partners, including Osceola County, to make this life-saving effort possible so these animals will have a chance to find safe and loving homes."
Nearly 450 animals currently are being cared for at the ASPCA's emergency shelter on St. Croix, which was established after the largest animal shelter on the island was severely damaged by the storm and forced to temporarily halt operations. Since late September, more than 100 ASPCA responders have deployed to the devastated island to conduct field rescues and provide daily care for displaced animals at the emergency shelter.
For more information on when these animals will be made available for adoption at Osceola County Animal Services, please visit https://www.osceolacountypets.com or call 407-742-8000.
---
El condado de Osceola recibe animales sin hogar impactados por el huracán María provenientes del albergue ASPCA en St. Croix (Santa Cruz)
El equipo de Rescate de Animales de Pittsburgh Aviation transportó animales a centros de rescate del estado de la Florida y Carolina del Sur.
Condado de Osceola, Florida – A petición de la Sociedad Americana para la Prevención de Crueldad a los Animales  ("ASPCA" por sus siglas en inglés), el condado de Osceola recibió diecisiete (17) perros sin hogar desplazados por el huracán María en St. Croix el jueves.
El "ASPCA" está colaborando con el equipo de Rescate de Animales de Pittsburgh Aviation para transportar un total de noventa y cinco (95) gatos y perros del albergue de emergencia de ASPCA en St. Croix, y colocarlos en varios albergues de animales, entre ellos, Cat Depot, Charleston Animal Society, Halifax Humane Society y el albergue de animales del condado de Osceola, donde estarán disponibles para adopción.
"Estoy seguro que cada uno de estos animales tiene una historia única.  Es mi esperanza que encuentren un hogar con dueños amorosos aquí en el condado de Osceola", dijo el Presidente de la Comisión, Brandon Arrington.  "Esto es un recordatorio que los desastres naturales no sólo afectan a las personas, sino a sus mascotas también.  Estoy seguro que los residentes abrirán sus corazones a estos animales y harán una diferencia en sus vidas.  A cambio de eso, estos perros devolverán ese afecto y traerán alegría a sus nuevos dueños".
Relocalizar animales desplazados por la tormenta les da la oportunidad de seguir hacia adelante con el próximo capítulo de sus vidas, mientras continuamos apoyando agencias locales, proveyéndole cuidado diario para animales rescatados y asistiendo dueños de mascotas que se encuentran en necesidad, dijo Jessica Rushin, Gerente de Cooperación Empresarial para la División de Investigaciones de Campo y Respuesa del ASPCA.  "La ASPCA está agradecida de laborar con estas agencias hermanas, incluyendo el condado de Osceola, para hacer de este esfuerzo salvavidas posible para que estos animales encuentren la oportunidad de encontrar un hogar seguro y amoroso."
Casi cuatrocientos cincuenta (450) animales se encuentran en el cuidado del albergue de emergencias de ASPCA, el cual fue establecido luego de que el albergue más grande de la isla fuera severamente dañado por la tormenta y obligó el paro temporero de operaciones.  Desde finales de septiembre, más de 100 socorristas han sido enviados a la isla devastada para conducir rescates de campo y proveer cuidado para animales desplazados en el albergue de emergencia.
Para más información sobre cuándo estarán estos animales disponibles para adopción en el albergue del condado de Osceola, por favor visite el https://osceolacountypets.com/ o llame al (407) 742-8000.