News: Community Cats program launch
Published Mon April 16, 2018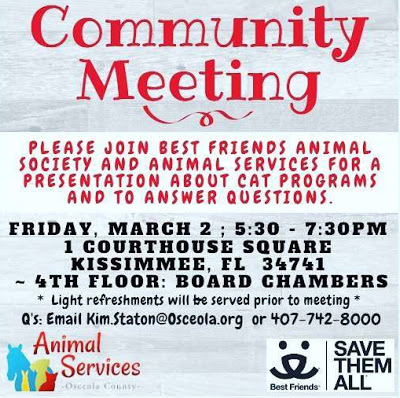 Official launch: April 16, 2018

Program Launch Date

This grant – funded program was officially launched on April 16, 2018. A meeting was held in the Commissioners' Board Room on March 2, 2018, to discuss the details of the program.
Media Coverage Links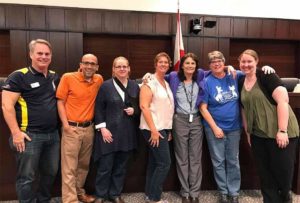 After careful planning and preparation, the Best Friends Animal Society moved two  staff members into the modular situated behind the Osceola County Animal shelter.