News: Foster Care Volunteers
Published Wed August 15, 2018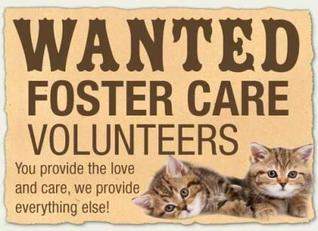 We always need foster care volunteers.
What is animal foster care?
Animal foster care is when a member of the community takes in an animal temporarily, from short term (a few days) to long term (three or more months). Most foster placements are from two to five weeks. Animals that have been in foster care tend to be adopted quickly.
Who can foster: Must be over 18 years of age, have transportation for checkups and complete the application process.
Species: Dogs, cats, occasionally other small animals.
Animals Ages: All ages need fostering; babies to seniors
Foster needs: Some fosters are independent and some have specific needs. The volunteer chooses what he or she is comfortable with. Animal Services will provide any training needed.
Supplies: Osceola County Animal Services will provide all of the supplies needed to care for the animal(s) for their entire time in foster care. Veterinary care and checkups are included.
I am interested!