News: Expired: March 2019 adoption special
Published Thu February 28, 2019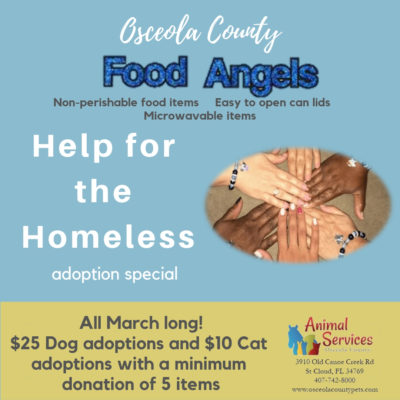 Benefits Osceola County Food Angels
Throughout the Month of March 2019, Osceola County Animal Services will be running a pet adoption special to benefit Osceola County Food Angels.
There are thousands of homeless students in Osceola County. The Osceola County Food Angels collect and distribute non-perishable food to homeless and Families in Transition (F.I.T.) students when school is not in session or during emergency situations.
With the donation of five non-perishable food items, the pet adoption prices in March will be as follows:
All adoptions include core vaccinations, health check, spay or neuter and microchip.