News: Expired: May 2019 adoption special
Published Wed May 1, 2019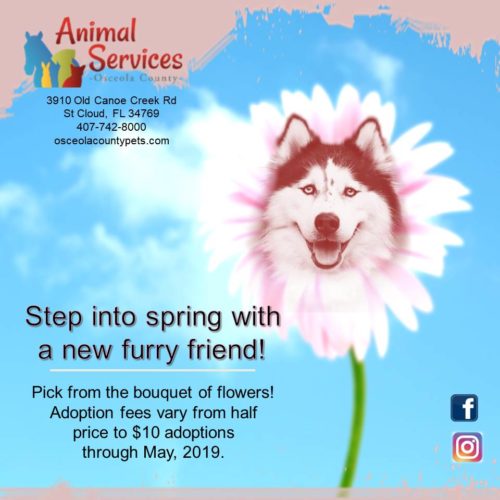 May 2019 adoption special
Every adopter during the month of May will get a discount on their adoption fee.
During the adoption process, you will be asked to pick a flower form a bouquet. That flower will reveal the price that you will pay for your new furry friend. Discounts range between 50% off the adoption fee down to a surprising $10.00 for both cats and dogs. No age or size restrictions.
This event will continue through May, 2019.