News: Expired: Giving Tuesday
Published Sat November 30, 2019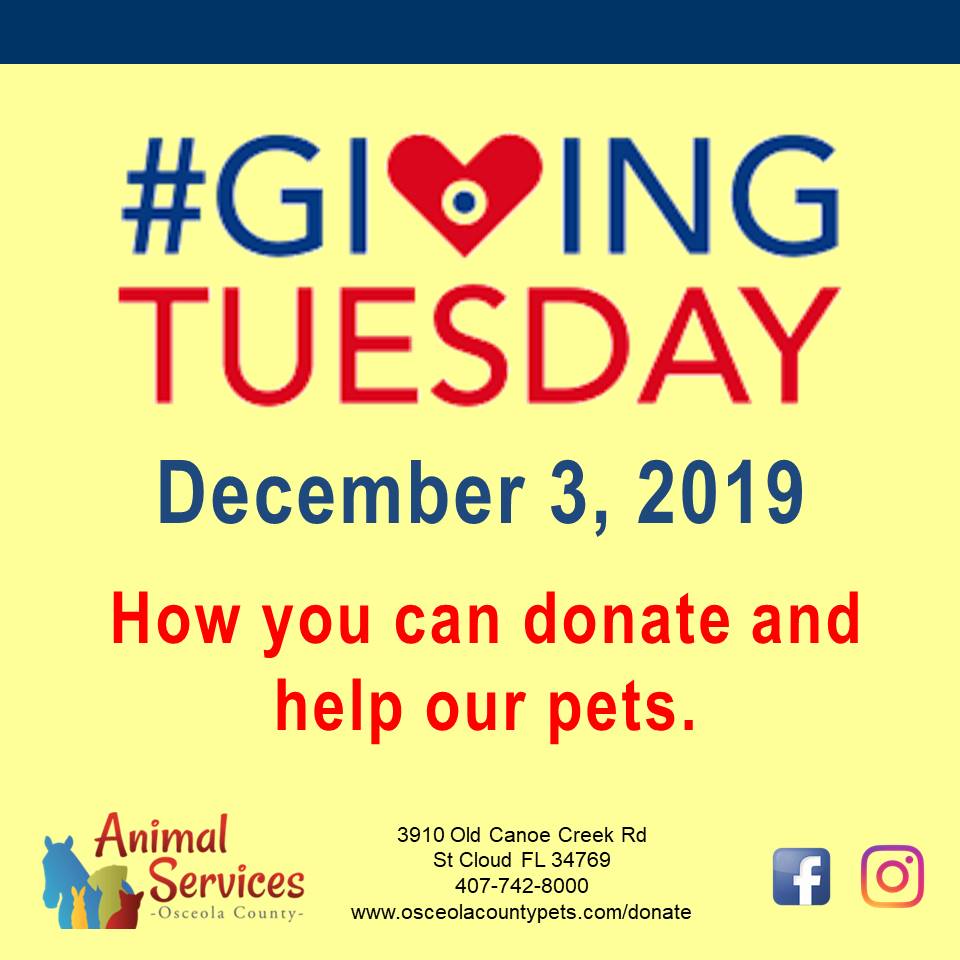 A Global Generosity Movement
Osceola County Animal Services is participating in the world-wide celebration of giving; Giving Tuesday.  Begun in 2012, Giving Tuesday simply encourages people to do good. In 2018, this event garnered 3,600,000 individual gifts with a value of about $400,000,000.
Osceola County Animal Services hopes that the community will participate and assist us by either donating finds directly, or donating items through our Amazon Wishlist. However you can help, all of the proceeds and items donated will go directly to the care, feeding and training of our pets, both on site and in foster homes.
To donate, please click one of the buttons below to get started. Thank you for your generosity.