News: Expired: Shelter closed: Monday, March 23
Published Sun March 1, 2020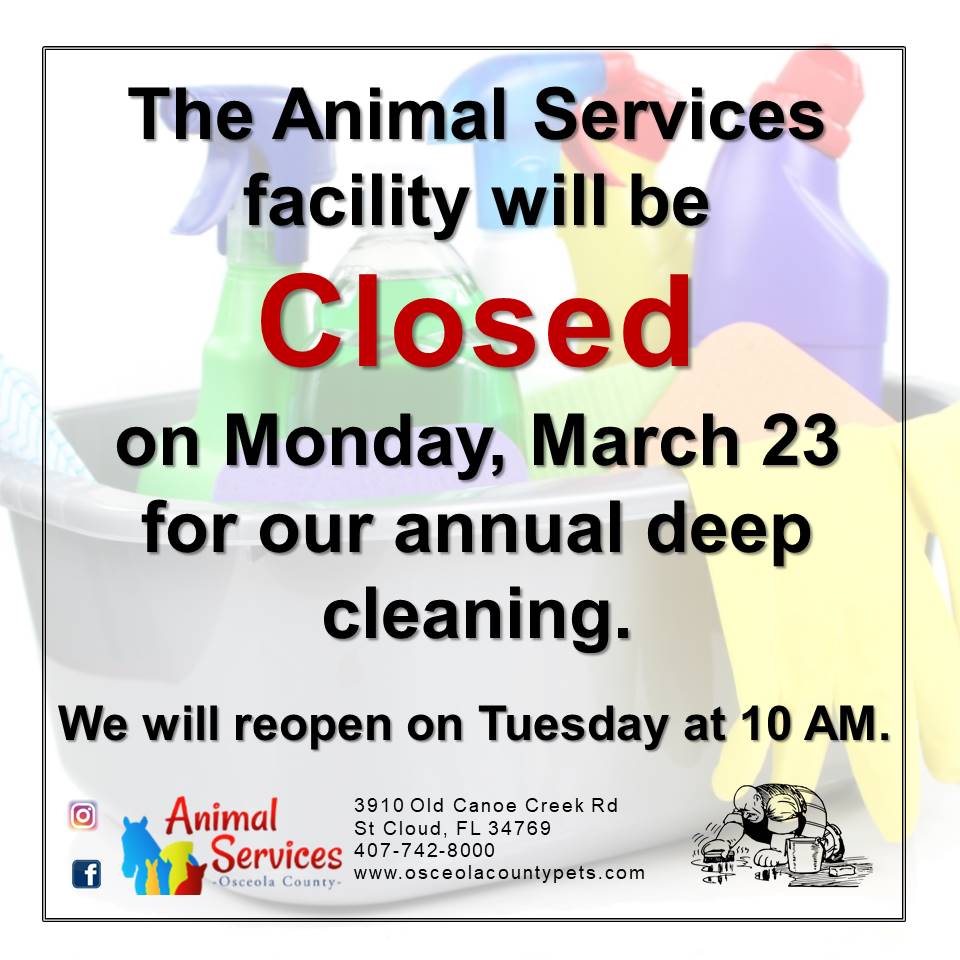 Deep cleaning day
On Monday, March 23, the Osceola County Animal Services facility in St Cloud will be closed for a deep cleaning.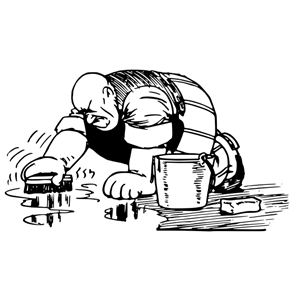 As we will be using high pressure equipment and cleaners to sanitize all areas of the building, we deem it safer to have no guests on site that day. There will be no adoptions conducted that day nor will there be any opportunity for guests to view our adoptable animals.
The Animal Control Officers will be on active duty and available to handle any cases that should arise.
The facility will reopen at 10:00 AM on Tuesday, March 24 and all of our usual services will be available at that time.