Published Wed April 29, 2020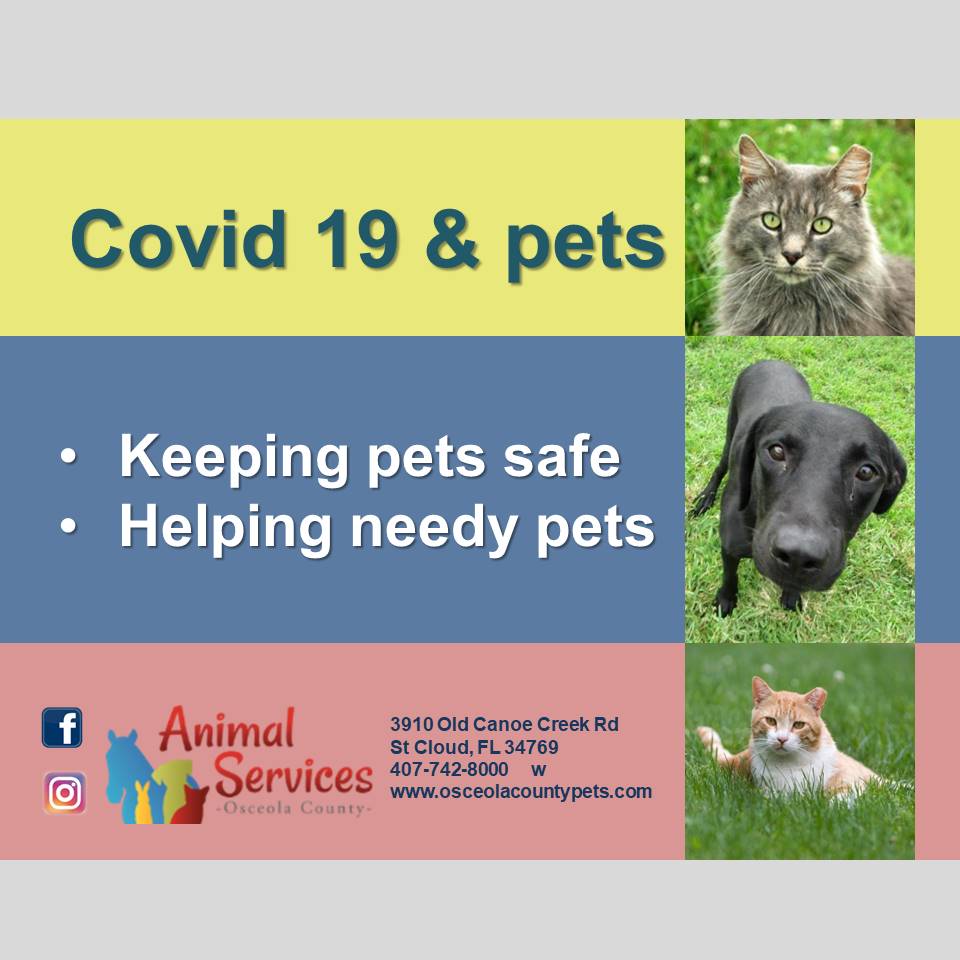 Helping animals through
During the Covid 19 outbreak, many people have found great comfort in their pets. All pet owners want to keep their friends safe and happy so that, once this emergency passes, they will continue to bring us friendship, company and entertainment.
Fostering
Over 40 of your fellow citizens have also seen it in their heart to take in our adoptable pets on a temporary basis. These generous foster homes are provided with any food, medication and other supplies necessary to care for their foster animals. We are grateful beyond words for their kindness and generosity. Click here for information on why you should consider this.
Pet safety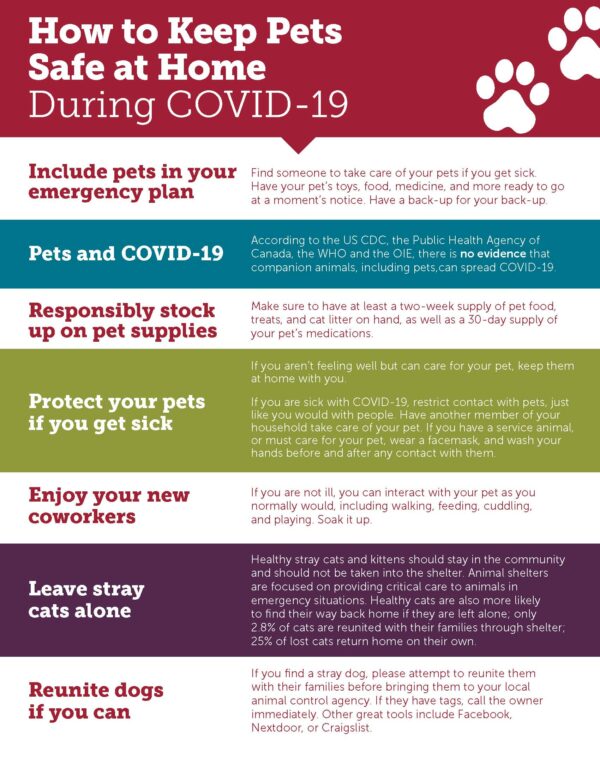 Why foster?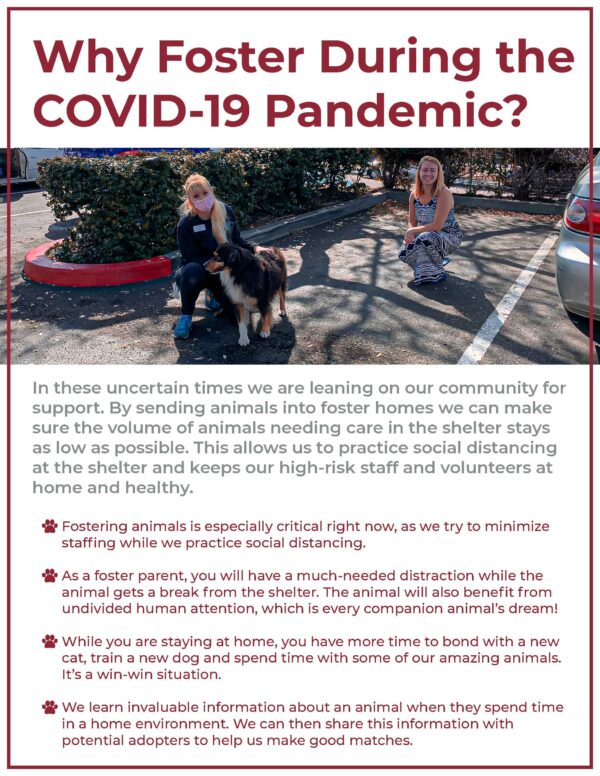 To learn more about how to become a foster, click the link below.