News: New license tag designs chosen
Published Wed June 10, 2020
Thank you for your votes!
Your favorite new tag design!
When DocuPet became our pet licensing tag provider, a contest for Osceola County children to design a new pet license tag for Animal Services began. The new tag design choices were all created by local children between the ages of three and nine.
Voting by the public took place through February of 2020 with the results delayed by world events. The wait is now over and the decision has been made, Osceola County has decided which tags our voters liked the best. Here they are.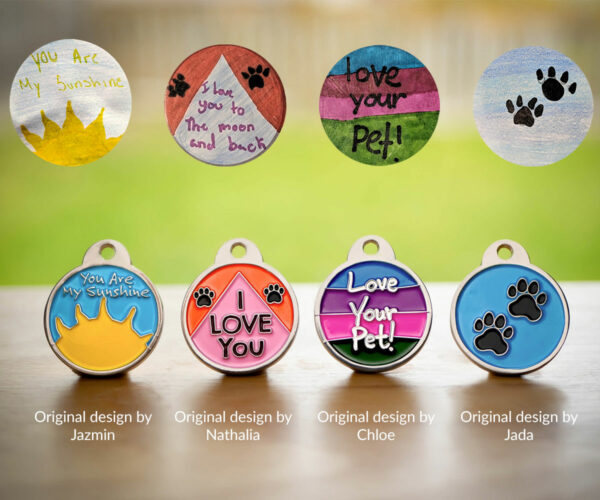 If you would like one of these tags for your pet, click the button below.