News: Get Your Plate Today!
Published Thu June 11, 2020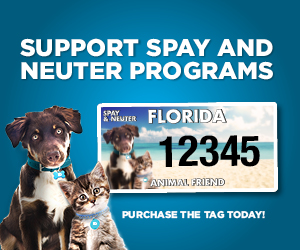 Florida spay & neuter license plate
Osceola County Animal Services is pleased to have been chosen as a grant recipient for the Florida Animal Friend annual grant award.
Please support spay and neuter by purchasing a Florida Animal Friend Spay and Neuter license plate and help fix the problem of pet overpopulation!