News: Expired: Best Buddies Sale
Published Tue September 1, 2020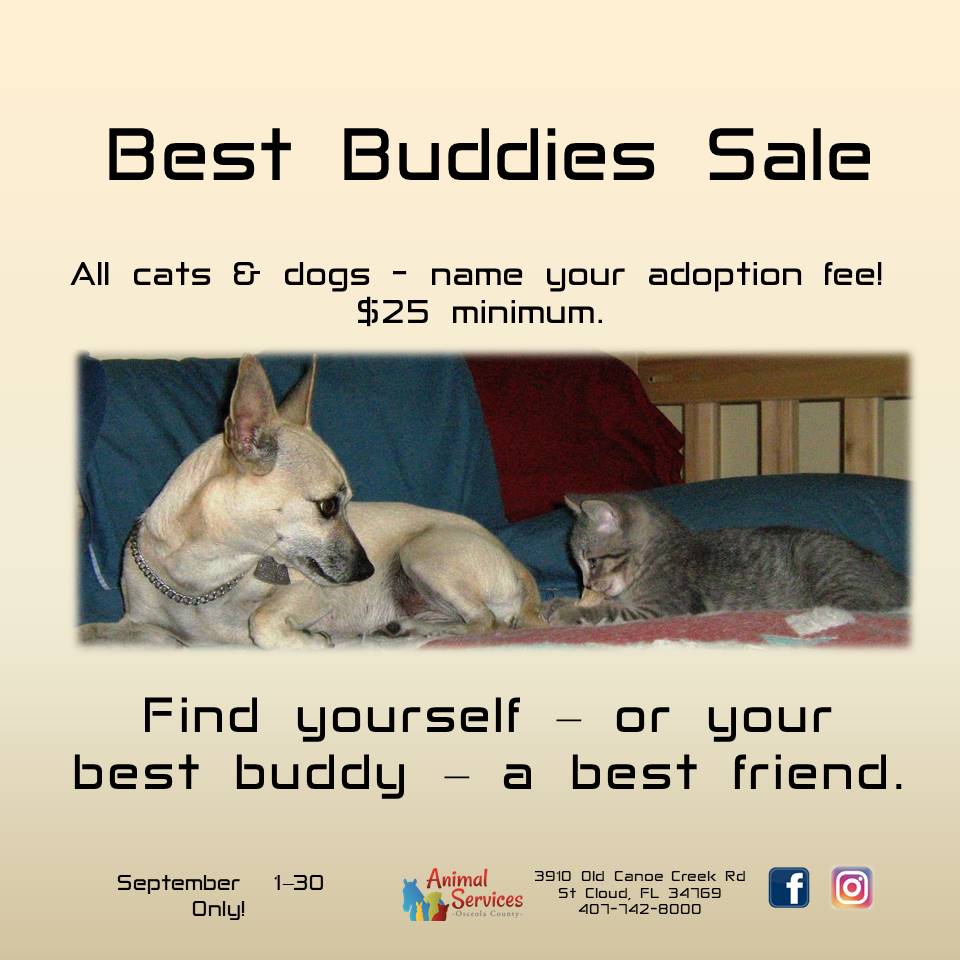 name your fee - $25 minimum
Best buddies enrich our lives and help make us who we are.
You can find either a best buddy – or a best friend for your best buddy during the month of September, 2020.
You can even name your own price – starting at $25.00 and up for adoptable cats or dogs!
Only during September, 2020!
In keeping with current safety standards, this is a virtual event which will keep contact to a minimum. Here is how it works:
check the adoptable pets sections of this website often, or click one of the links below now

make an appointment to view the animal or, for fostered animals, by calling 407-742-8000 or ask questions by filling out an adoption interest form

visit the shelter at your scheduled appointment time to choose your animal

all paperwork and payment may be completed through our website, when possible, but arrangements must be made by calling 407-742-8000