Open to children between 5 and 15 years of age.
It is free for any registered child to participate.

We ask that the drawings be complete and submitted by the end of the day on Tuesday August 3rd.
Guidelines:
A photo of the pet assigned to the child to draw will be emailed to the parent by Monday August 2nd.

Drawing should be completed on an 8-1/2 by 11 standard sheet of paper.

You may use colors, markers, colored pencils, or paints. Be creative!

Children's names should not be written on the front of the drawing.
Submissions may be sent to us in the following way:
The drawing should be either scanned (preferred) or photographed and submitted as a jpeg, jpg, png or pdf using the app provided in your confirmation email message.

If you have any questions about this, please complete and submit the short form at the bottom of this page.

Please register below. Only a parent of guardian should complete this form.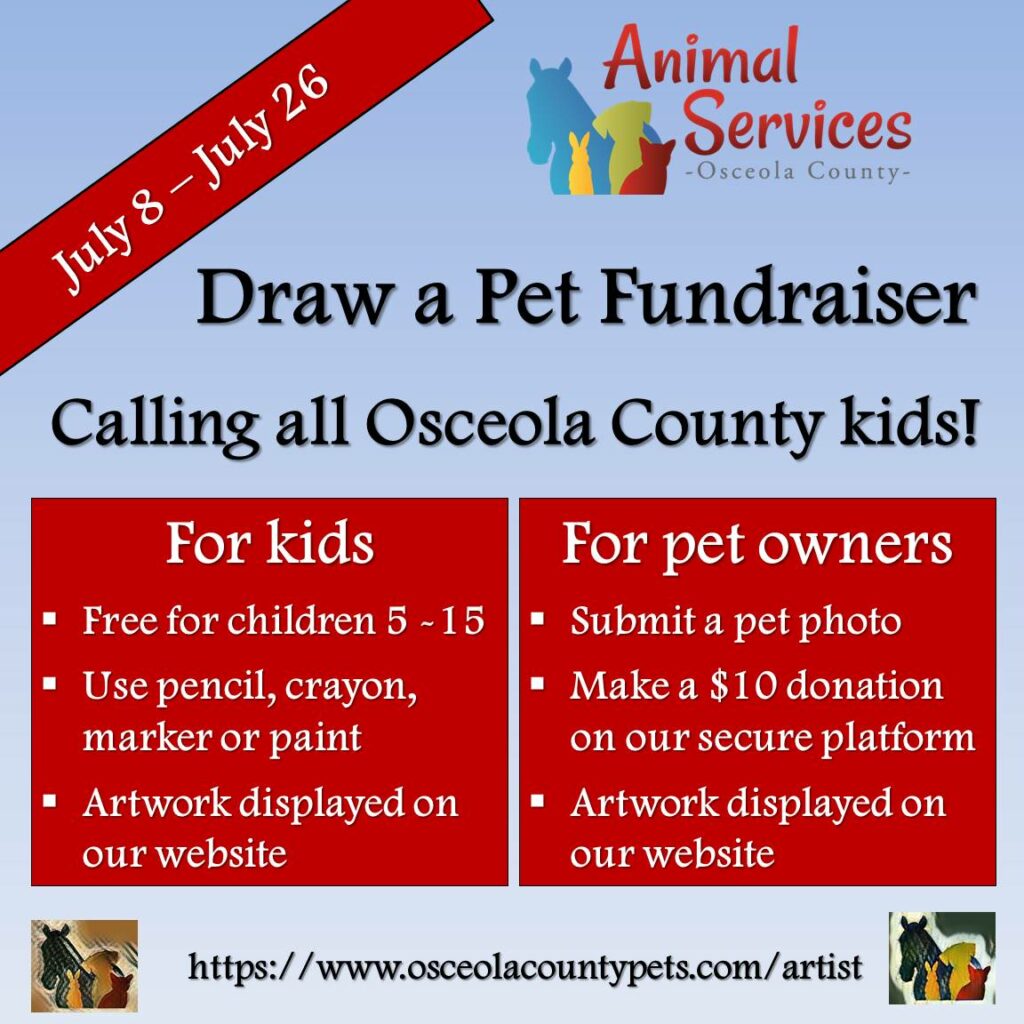 The completed drawings as well as the original photos will be displayed at the following address: www.osceolacountypets.com/artist-2021.