Event: Draw my pet fundraiser: Submit your pet!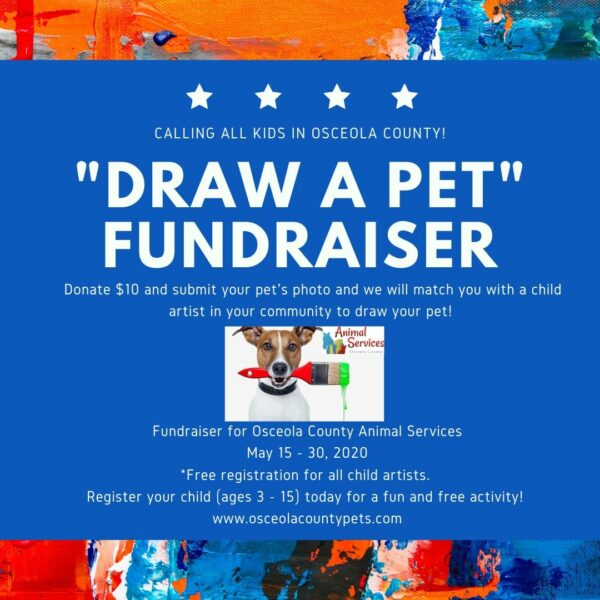 Published: Tue May 12, 2020
Start Date: Fri, May 15, 2020
End Date: Sat, May 30, 2020
All donations will go only to the neediest Animal Services pets; animals like Hope, featured in the video below.
To participate, complete the form below.

Your $10.00 donation will be taken through PayPal within the registration form.

A child or children will receive a copy of your animal photo to draw. (Artists may be anyone ages 5-15)

Both the original photo and the drawing or drawings will all be displayed on this page by May 30, 2020.

Have a question about this? Please complete the short form at the bottom of this page.
---
---