Osceola County Animal services boast a strong team of dedicated staff and volunteers. Our collective goals are to maintain safety and to find all of the adoptable animals that come to us their forever home. To this end, we work together to develop and improve our community presence through training, marketing and constantly updating our procedures.
We are an open access shelter, meaning we must accept all of the animals that come to our door, whether healthy or sick, safe or dangerous. In the past seven years, we have increased our live release rate by 147%. Our goal is to become a high live release shelter just as soon as we can. With the team that we have in place, we know that this lofty goal will be realized while continuing to keep the community safe, our number one priority.
Below is the recognition that our team members have received recently. We take pride in our team and want to share with the community their successes.
Team Recognition
Rich, Marci, and Debbie
Sending a special shout out to Rich C, Marci C and Debbie E for helping with the fencing slat project with the new yard! Rich came with tools and was able to pull most of the plants that were blocking the area for the new slats. Debbie was able to come and finish up some plant removal and Marci helped me with the slats on a crazy, hot morning! Thank you so much for your help! All three of you always come to help with "special" projects and I appreciate it greatly! Thank you!
Tami
April 23, 2019
Team shout out!, Volunteer
Debbie Earley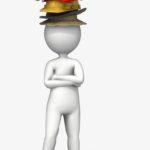 Debbie is a very hard working and amazing volunteer. She goes above and beyond, wearing many hats while she is here. Occasionally she wears her baking hat (which we all love and enjoy!), and today she wore her gardening hat. Thank you so much for what you do.
Chantal
April 18, 2019
Team shout out!, Volunteer
Chris Meyers
Really appreciate the extra attention Chris gives to the cats. On her afternoons she can be found sitting on the cold concrete floor singing or giving belly rubs to individual cats who need extra TLC. She always notices changes in their behavior/health and does everything possible to make them more comfortable, like extra bedding and cuddles. Chris has also been a big help in holding cats for photos and she jumps in to clean all the empty cages each day. Chris will be leaving us at the end of April and I wish her the best and want to make sure she knows what a difference she made in her time as a volunteer here!
Bonnie
April 12, 2019
Team shout out!, Volunteer
Carrie Hardy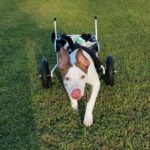 Thank you Carrie for always stopping and helping me with the Cat Pawsitive data information. You helped to make my part if the program so much easier!
Sandee
April 11, 2019
Team shout out!, Front Desk
John Patience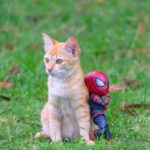 Thank you John for everything you have done to make the technology for the Cat Pawsitive Program run do smoothly. You keep our Data flowing week after week!
Sandee
April 11, 2019
Team shout out!, Volunteer
Brad
Thank you Brad for staying late on Wednesday to help the lady with the dead car!
Sandee
April 10, 2019
Team shout out!, Kennel Staff
Cat Pawsitive Team Members
What an amazing job the Cat Pawsitive crew has been doing! The reports, photos and videos are not only thorough, but encouraging and inspiring. Both volunteers and staff have contributed to this endeavor.
A whole lot of work goes in to not only the training, but the photography and reporting for these animals and it was all done well.
Looking forward to the next step, training others to do the same.
Kudos to the CP team!
JP
April 5, 2019
Team shout out!, Volunteer
Sandee Antaya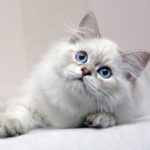 A BIG THANK YOU to Sandee for taking such good care of the Cat Pawsitive program while Tami was away on vacation. She spent her spring break time off taking care of this for Mrs. Tami.
Thanks So Much!!!
Carrie
March 28, 2019
Team shout out!, Volunteer
Betsey Clayton and Kimberly Cox
Big thanks to Betsey and Kimberly for stepping up and taking on a litter of young kittens that came in late Monday night. Thanks for going above and beyond to get these kittens in a foster home that night.
Carrie
March 28, 2019
Team shout out!, Foster
Sandee Antaya
Sandee is always gungho in the care of our cat population. Always the first, along with Bonnie, to supply extra blankets in the cold air conditioned Rooms A and B, as well as offering support to fellow volunteers, too inexperienced to know who to ask for help, or get the names of other staff. She lifted my spirits today, 3/20 when I saw a cat miss two possible adoptions because he just wasn't in the mood to be charming, and the needs of two seniors without their proper nourishment and where to get it. And she lifted me on a personal level, knowing I was facing a difficult next day. Thanks Sandee. I appreciate you.
Chris
March 21, 2019
Team shout out!, Volunteer
Ray
Ray is AWESOME!!!
He is always willing to offer a helping to hand to anyone who is around. He spends much of his time at the shelter with the dogs on Sundays trying to help them become comfortable for their big photo shoot! This is no easy task as most of our pups have never seen a real camera before…let alone, a backdrop with costumes and requested poses. His dedication and love for the dogs have helped show potential adopters their fancier side through thousands of photos.
We, and the dogs, Thank You!
Volunteer
March 11, 2019
Team shout out!, Volunteer
Jessica Dalton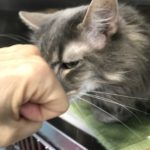 In addition to conducting cat training for new volunteers, fostering kitties, training cats under the Cat Pawsitive grant and basically jumping in with whatever promotion needs her, Jessica has taken on the collection and distribution of donated pet food to Council on Aging for their Meals on Wheels participants with pets. This is a huge help for the housebound in our community. Jessica has already processed tens of thousands of pounds of food for distribution in 2018 and 2019. This entails sorting, packing and some very heavy lifting, a lot of driving, keeping spreadsheets and lots of coordination with OCOA and donors. Thank you, Jessica, for all you do to help pets and pet families in Osceola!
Bonnie
February 13, 2019
Team shout out!, Volunteer
Dr. Beth McCullough
Dr. Beth constantly goes above and beyond as the medical expert on the team. Her passion for saving lives is unparalleled. She fosters, takes animals home post-operatively, checks on patients over the weekend and conducts a variety of procedures to address a myriad of medical issues. The days of just doing spays and neuters are over. Kudos to Dr. Beth for her hard work and diligence!
Kim
January 16, 2019
Team shout out!
Bonnie F
Bonnie has completed no less than 28 cat profiles in the past 30 days! All well worded and clever, these descriptions make an impact in our community and help make these cats more adoptable.
Thank you, Bonnie!
Volunteer
January 13, 2019
Team shout out!
John
Huge thank you to John P for his diligence in helping to get the new animal services website up and lookin' good as well as serving on the service enterprise team.
Kim
December 12, 2018
Team shout out!
Bonnie F, Joe H, Kayla B, and Tami L
Thank you for bringing holiday cheer to our lobby and decorating for Christmas!
The lobby looks so festive and welcoming!
Thank you!
Tami
December 12, 2018
Team shout out!
Amanda G

Amanda:
Thanks for taking the time and using your artistic talent to improve our website.
Your work is outstanding and looks great on the website pages.
Thanks for your hard work.
John
December 7, 2018
Team shout out!