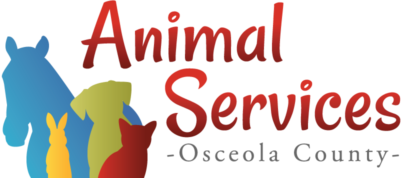 Rescue Partnership Requirements
Below is an overview of expectations asked of pet rescue groups interested in establishing a working relationship with Osceola County Animal Services (OCAS).
The purpose and need for OCAS to utilize pet rescue groups is to save and rehabilitate pets that are deemed unadoptable by vet staff evaluations due to various health and behavior problems.
OCAS will ask every pet rescue group to provide the following documentations and agree to the below expectations.
Provide proof of 501c3 not for profit registration

Provide references from current shelter or rescue organizations currently holding working relationships with.

Provide Veterinary clinic and/or veterinarian's name that is being utilized for medical care and treatment of all pets in custody of the rescue organization.

Agree to have all dogs and cats spayed or neutered by OCAS or to get them spayed or neutered within 30 days of pulling the animal from OCAS unless a vet determines the health of the animal makes it not possible within those 30 days.

Provide proof of spay or neuter surgery when completed if the surgery was waived at time of pick up by OCAS vet staff.