From May 15-30, 2020, our "Draw a Pet Fundraiser" invited children between 5 and 15 years old to draw pictures of pets owned by members of the community who generously donated to the shelter. We matched artists with pets and below is the final art gallery!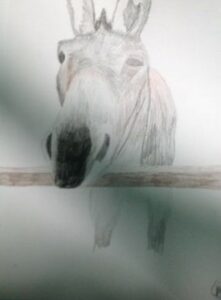 Together, our community raised $1,260! Donations received from this fundraiser helped homeless pets in Osceola County.
We sincerely thank everyone who participated and we hope you all enjoy the amazing works of art and the adorable pets!
Student art gallery
Click on the artwork and it will open the selected in a new tab.
Drawings appear in alphabetical order by the name of the pet.