News: Ongoing adoption specials
Published Fri April 1, 2022
In effect every day that we are open.
We have adoption specials from time to time, but we also have ongoing specials every day that we are open!
Long timers – $10.00 adoption fee

If a pet has been on the adoption floor for more than two weeks, it is considered a long timer. All of the long timers have been assessed for temperament and are healthy; but the right family has just not yet appeared to take these pets home.
Many of the dogs in this category have had some basic obedience and behavior training through our C.L.A.S.S. Dog Training program. The adoption fees for a long timer pet is $10.00
Military and first responders – 1/2 price adoption fee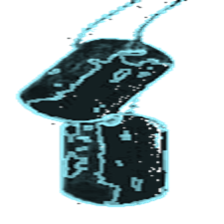 To thank our military and first responders, we offer a discount of 50% on any adoptable dog or cat (and, occasionally other creatures) on the adoption floor. So, a cat adoption would cost $30.00 and a dog adoption would sell for $37.00.
All of the dogs and cats that are adopted from our shelter leave the facility with their first shots, a health and behavior check and their Osceola County pet license.
Proof of eligibility required.
Silvers for seniors – 1/2 price adoption fee

In order to receive this discount, the adopter would have to:
be over 55 years of age

choose a dog or cat over seven years of age

proof of eligibility may be requested
Discounts not available at off-site locations such as pet stores.