*Due to Covid-19, onsite orientations and training are temporarily unavailable.
Please check back here for updates as they become available.
*Next virtual teen opportunity – applications will open in the fall of 2021.
---
Our volunteers help improve the lives of animals and our community by:
giving hands on care to our adoptable pets

training adoptable pets

educating our community

providing administrative support

saving lives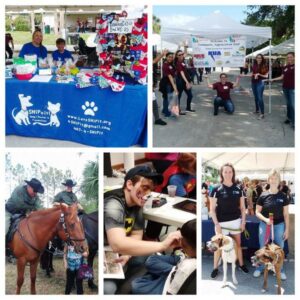 We want your experience to be both rewarding and challenging.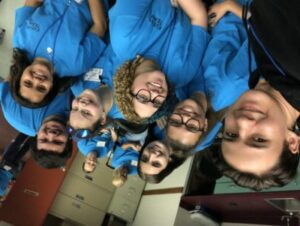 We provide the training for all volunteer positions; therefore, no prior experience is required.

Due to the amount of training we require for most of our volunteer positions, we ask for a 6 month commitment working 8 hours per month.

Volunteers can either come in for a regularly scheduled reoccurring shift on the same day and time each week or schedule their shifts through our online volunteer scheduling system each month.

Volunteers must be 16 years of age or older.
Steps to become a volunteer:
Step 1: Register to attend an orientation. Register to attend a volunteer orientation and learn more about the program! Please choose the appropriate age group button below.
18 or older, click here to get started.
16-18 & in high school, click here to get started.
Step 2: Attend an orientation. You will learn about the volunteer positions, fostering animals, our history, and policies. Volunteer applications will be submitted following orientation attendance.
Step 3: Attend a meet and greet with a mentor. Each individual interested in pursuing a volunteer position will meet one on one with a mentor right after attending the orientation.
Step 4: Complete a background check. Osceola County requires fingerprinting and drug screening for all volunteers age 18 years of age and older.
Step 5: Make a commitment. Most positions require an initial 3-6 month commitment.
Expectations of Volunteers
Be reliable. We schedule volunteers according to the animal care needs. It is vitally important that volunteers show up to their shifts.

Be positive! Volunteers should always present a calm and positive attitude with a helpful spirit.

Be accurate. It is not only important to observe and record animal behavior accurately but also to provide our guests and the community with accurate educational information.

Be honest and open. We want to provide an open and honest answer to all questions. As a volunteer if you do not know the answer to a question or how to answer professionally please refer the guest to a staff member.

Be thorough. All tasks from cleaning cages to stuffing envelopes have specific procedures. Volunteers must adhere to these procedures. If you do not understand the procedure, please ask.

Be professional. Volunteers represent Osceola County Animal Services. What you do and what you say, affect the animals in our care.

Be welcoming. We are helping our guests find furry friends to join their family and educating them on proper animal care and pet responsibility. Smile, have a good time and connect with our guests. We are a resource for our community and here to provide the highest quality care for our animals and service to our guests.

All volunteers are supervised by the Volunteer Coordinator, the department managers and mentors.
---
Please note:
If you are over 18 years of age, a background check (paid for by this department) must be completed before your volunteer status can begin.

The Osceola County Animal Services Volunteer program is not able to accommodate court mandated community service hours. Please call 407-742-8000 if you have questions about this.

Students and individuals seeking to complete service hours for scholarships and projects are welcome but must adhere to all volunteer guidelines and schedules of commitment.

ADA Compliance: The County will generally, upon request, provide appropriate aids and services leading to effective communication for qualified individuals with disabilities so they can participate equally in the County's programs, services, and activities, including qualified sign language interpreters, documents in Braille, and other ways of making information and communications accessible to individuals with speech, hearing, or vision impairments. To request services for the Animal Services volunteer department, please email volunteerwithanimals@osceola.org.
---
The video below honors Osceola County Animal Services volunteers who work tirelessly to take care of the Shelter's animals, from dog walking and cat socialization to cleaning cages and foster parenting. Thank you volunteers for being a friend to our animals in need.