How can we help you keep your pet or pets?
One of our goals at Animal Services is to help families keep their beloved pets. To this end, a program called (LEASH) "Let Every Animal Stay at Home" was instituted in 2017. While we understand that families face hardships, we also believe that a well cared for, healthy pet can help people through many of life's challenges. Thus, we discontinued the practice of having citizens show up and just surrender a pet – we want to help when we can. However, we know that there are situations where retaining the family pet is not an option.
---
The Pet Retention Process (Managed Intake)

Step 1: Needs Assessment
The needs assessment begins when a citizen contacts one of our Pet Retention Specialists to begin the process. There are two ways to contact the Pet Retention office:
Reach us by telephone at 407-742-8025 (you will leave a message), or

click the link below to complete a request form.
Reach us by completing a form.
Step 2: Discussion
The pet retention office will contact the citizen and discuss what the issue or issues are and what may be needed for the family to keep the animal or animals. The staff member will share with the citizen the resources available through Animal Services. At the conclusion of this conversation, a cooperative decision will be made concerning the best course of action for all parties. Sometimes, the process will end after this step and the citizen will retain the animal or animals.
Step 3: Surrender
As necessary, arrangements will be made for the family to surrender their pet to the shelter. Prior to the appointment for giving up the animal, the pet owner will be asked to complete a Pet Profile which will give the shelter necessary information to prepare the animal for adoption, if appropriate.
Resources available to help families keep their pets:

advice on dealing with specific problems

special deals on food

contacts for animal training

low-cost veterinary care

low cost spay/neuter

other resources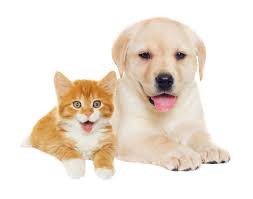 ---
An alternative: Rehoming the pet or pets yourself
Some of our clients prefer to rehome their pet or pets themselves. This allows you to choose the family to whom your pet will go.
If you may be interested in this option, please visit the Adopt a Pet Rehome site by clicking on the link below.

Rehome page
Disclaimer:
The information presented on the above linked pet rehome site is provided by individual owners looking to rehome their animals, and stands "as is" without any warranties, expressed or implied.
Osceola County makes no guarantees or warranties regarding the health or temperament of the animals made available for rehoming on this website. Further, Osceola County shall not be held liable for the behavior of the animals rehomed via this website nor any damages the animal may cause.