---
What are Community Cats?
cats that live outdoors

may or may not be friendly

may or may not be aggressive

may include pets left behind
---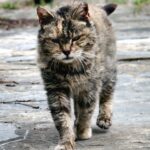 Osceola County's problem:
estimated 50,000 – 60,000 community cats in the county

unaltered females can have an average of 2-3 litters of 2-3 cats per year, making the problem worse

stray cats cause noise, odor and other nuisance complaints

large colonies can spread disease quickly
---
The solution: TNVR
N = Neuter – the animal is altered so that it cannot reproduce

V = Vaccinate – rabies & other vaccines are administered

R = Return – the animal is returned to its habitat

We help facilitate the humane trapping, spaying/neutering, vaccinating, and ear-tipping of community cats. Ear-tipping is the universal symbol of a spayed or neutered outdoor cat.  Once they recover, cats are returned to their areas, and their numbers are reduced over time.
---
Proven advantages of spay/neuter: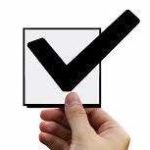 Just by spaying and neutering community cats, many of the nuisance behaviors that are so annoying will be abated. Behaviors such as fighting, spraying, and random litters of kittens showing up under your house will be greatly reduced. It takes about 3 months for changes in behavior after spay/neuter to occur. Please give it a little time as the change is not immediate.
Also, cats that are spayed/neutered are less likely to stray far away from their primary food source, reducing interactions with people and the potential for causing problems for citizens.
---
When a cat cannot go back home…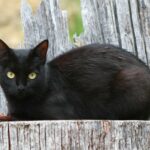 A few years ago, we implemented the Career Cat program.  These outdoor cats are animals that do not tend to like being around people very much. These cats have no desire to be lap cats; they are working felines; career cats who are used to and thrive in an outdoor life.
We have a program that places these hard-working feral cats in situations where they can survive and thrive while helping their owner keep an area free of pests.
---
How you can help
If you believe that a feral cat colony in Osceola County needs attention, please utilize our form by clicking on the Contact Us button above. You may also call 407-742-8000 if you feel the cats are injured or neglected in any way. Please understand that we cannot remove the cats immediately and any interaction will have to be scheduled. This assistance is extended to only residents of Osceola County.

If you are managing a colony or feeding community cats, please follow the guidelines for doing so. Click the For Feeders button above for details.

Volunteer in our Cat Care/Community Cat Program by clicking the link below. Only adults 18 years or older may participate in this program.