News: Get Your Plate Today!
Published Sun April 10, 2022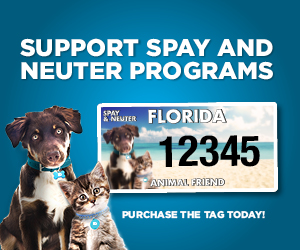 Florida spay & neuter license plate
Osceola County Animal Services is pleased to have been chosen as a grant recipient for the Florida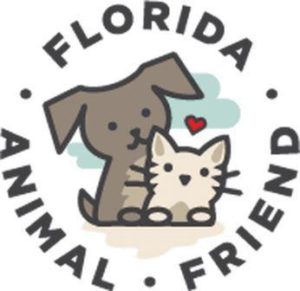 Animal Friend annual grant award.
Each time someone purchases a spay and neuter license plate, Florida Animal Friend receives $25. They exclusively use that sum to fund free and low-cost spay and neuter programs across the state. And that doesn't just apply to first-time plate purchases!
Florida Animal Friend receives $25 each time a plate is  renewed, also. That means that you have additional opportunities to support Florida nonprofit animal organizations when your license plate expires or whenever you feel like upgrading.
Please support spay and neuter by purchasing a Florida Animal Friend Spay and Neuter license plate and help fix the problem of pet overpopulation!