Community Canvass volunteers go door to door in targeted neighborhoods distributing educational materials and discussing TVNR with citizens as well as spay/neuter options and the stray cat issues in our county.
---
Required prerequisites
Community Cat Canvassers need to be knowledgeable about TVNR (Trap, Vaccinate, Neuter and Release) and have the ability to share this knowledge with the targeted communities. We will be happy to teach you that if you do not already know.
Volunteer application for new volunteers.

Osceola County HR clearance complete.

Attend seminar or training

Approval of trainer after training.
---
Other attributes required
Access to the internet and email.

Access to a vehicle.

Active and clear drivers license.

At least 18 years of age.

Walk distances.

Work well with the public.

Share ideas with OCAS and others.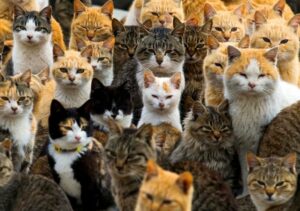 ---
Position description
Trained teams will be assigned to targeted communities.

2 to 4 hour shifts, daylight hours only.

Teams will work in pairs (never alone).

Provide information to citizens on TVNR.

Provide information on low cost spay and neuter.

Create a list of caretakers and complainants.

Keep track of hours and enter in Volgistics.

Report any issues with supervisor immediately.