In the event of a hurricane, tornado, flood or other natural or man made disaster, Osceola County Animal Services reminds pet owners that, if it isn't safe for you and your families to stay home during a disaster, its not safe for your pets. Families should have a disaster plan in place for themselves including pets in case of evacuation.
For up to date information, call the Osceola County Hurricane Hotline: 407-742-0000.

Pet friendly shelter availability is based on county need and may not be available during each event.

The pet friendly shelters should only be used as a last resort evacuation destination.
Special note: If you have a dog that is aggressive to other dogs or people, the County reserves the right to deny access to the pet friendly shelter to ensure the safety of others. As an alternative, there may be space available for the pet to be housed at the Animal Services facility in lieu of a pet friendly shelter.
---
It is best for families not to rely on our pet friendly shelters, rather to plan in advance to take the family and the pets to a location outside of the threatened area. However, if absolutely no other options exist for the family, the shelters will serve as a place where pets and their owners can be housed in the same facility, though not the same room.
---
Pet owners evacuating with a pet should bring the following supplies for their animal(s):
A crate to house the pet. It should have enough room for the animal to stand up, lie down and stretch.

A label on the crate with the owners name and phone number is mandatory.

Any animal medications in waterproof bag.

Food (for at least three days) in a waterproof bag or bags.

Water and food bowls, blankets and toys.

Cleaning supplies, including paper towels, spray bottle and trash bags.

Veterinary records for each pet in an air tight bag.

Photo of your pet or pets.
It is recommended that all items are stored in plastic bags inside a plastic tote container.
Livestock
Recommendations for livestock include:
Making sure fencing is secure. Although it is always possible for trees and other debris to damage fencing, you want to be sure prior to any event that your fencing is in good repair.

Fill up all water troughs to capacity so your livestock don't run out in the event you lose power, water, etc. Fill up extra buckets, canoes, etc. so your animals will have water to last for days.

Pet livestock be micro-chipped. Ask your veterinarian about having your horses and goats chipped.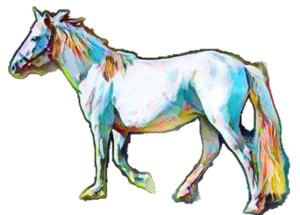 While every animal is different, the typical recommendation for flight animals, horses, is to leave them loose in a pasture with shelter available. If they want to go into the stall, they can. Being locked in a stall may cause the horse to become overly frightened during high winds and rain resulting in attempts to escape, injury and death.
Official information
Sign up for Alert Osceola and get informed about emergencies and other important community news. This system enables Osceola County officials to provide you with critical information quickly in a variety of situations, such as
severe weather,

unexpected road closures,

missing persons and

evacuations of buildings or neighborhoods.
You will receive time-sensitive messages wherever you specify, such as your home, mobile or business phones, email address, text messages and more. You pick where, you pick how. Click below to sign up.