News: Animal abuse database
Published Mon January 7, 2019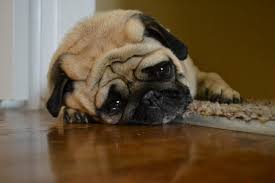 Convicted animal abuser registry
Hello, Osceola County! We wanted to let you know that we now have an animal abuse database that is active through the Osceola County Clerk of the Court's website. To see the new database, please go to https://www.osceolacountypets.com/animal-abuse-database or the Osceola County clerk's website, https://courts.osceolaclerk.com/reports/AnimalCrueltyReportWeb.pdf. At both links you will find the database as well as the revisions to the Osceola County Animal Code.
As you will see, there are no names currently in the database since it was just launched on January 1, 2019. As we have animal abuse, neglect, or fighting cases with a guilty verdict, plea bargain or the defendant pleads no contest, offenders names will be entered by the Clerk's office into this database. Names will remain in this database for five years.
The creation of the animal abuse database was championed by Commissioner Cheryl Grieb in an effort to prevent people who have been found guilty of animal cruelty from getting another pet through a shelter, rescue or other local resource. And understanding the direct correlation between animal abuse and human violence is another reason why taking such a precaution is important. We want to thank Commissioner Grieb for her concern for animals and interest in their welfare!
We will be sending a letter to all of our pet store, rescue and other partners in Osceola County within the next week to explain how to use the database!
Thank you, Osceola County, for all the great things you do for the animals and to support your Osceola County Animal Services!
Kim Staton
3910 Old Canoe Creek Rd.
St. Cloud, FL 34769
407-742-8000
---